California deserts provide a home for a number of animals and insects, and have some of the most nutrient-rich soil found on Earth. But one thing they're not exactly known for is their blooming flowers — or at least, they weren't until now.
The once barren, grey landscape of California's deserts has transformed into a colorful "super bloom" of flowers. So if you were ever thinking of taking a spontaneous trip to the desert, now is the time!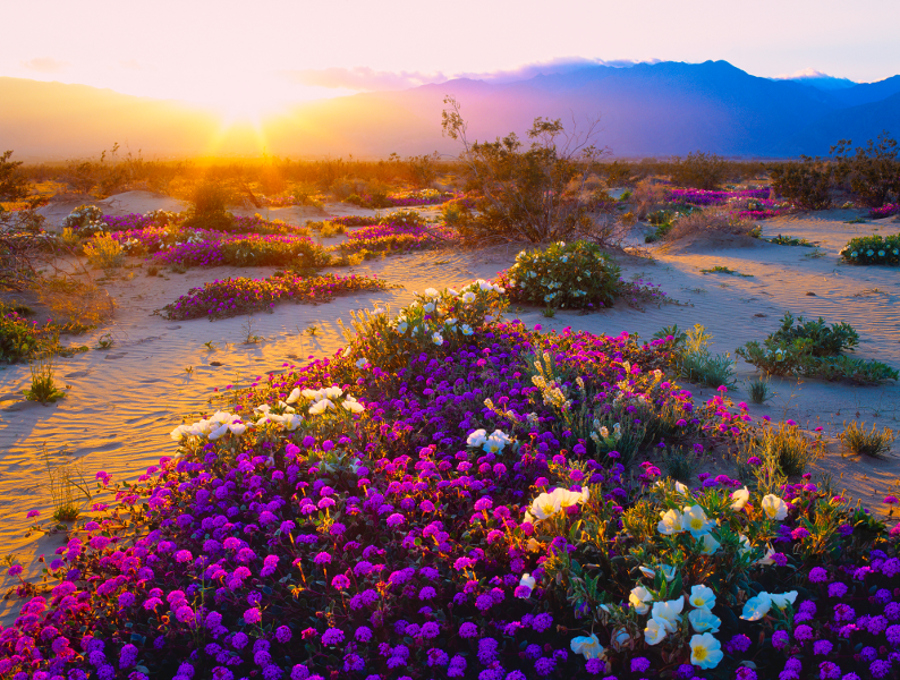 What is a "Super Bloom?"
Typically, dry, hot climates are the last place you would expect to find flourishing flowers, but thanks to California's recent unseasonably wet weather, deserts across the state are experiencing a super bloom — a term used to describe an explosion of flowers that surpasses typical spring blooms.