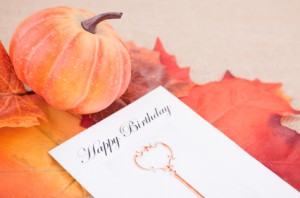 The crunch of freshly fallen leaves under your boots. The scent of warm apple pie wafting from the kitchen. The crisp, invigorating air tingling at your fingertips. What could be better than a gorgeous autumn day? Celebrating November birthdays, of course!
Now that November is just around the bend, it's time to find the perfect gifts for your loved ones who were born this month. And with nature showing off her true golden colors, you can find inspiration for fall birthday gifts everywhere you turn. When you're looking for your autumn birthday gifts, think warm, rustic, simple and colorful. To help you with your search, we've gathered a list of his-and-her November birthday gift ideas that your beloved will simply fall head over heels for!
November Birth Flower: Chrysanthemum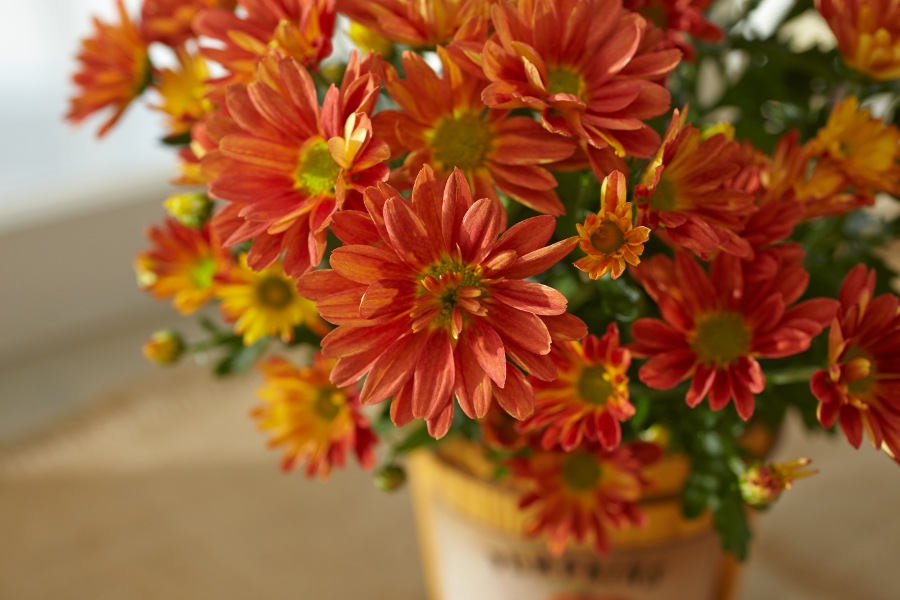 The official birth flower for November is the Chrysanthemum, so a lovely autumn arrangement of mums is the perfect way to wish any man or woman a happy birthday this month. The Pumpkin Patch Mum Plant is displayed in a wooden bucket planter and paired with a Pumpkin Spice Yankee Candle, bringing the beauty & scent of the harvest season indoors.
Fall Gift Ideas for Him
Warm him up on a nippy autumn day with the Happy Birthday! Red Wine and Gourmet Box, complete with gourmet snacks.
Outdoorsmen can go au naturel with the Muir Woods Scented Soaps for Him, which bring together forest scents like sandalwood, mountain laurel and woodland hemp.
Whether he's on the couch or in the stands, the football fanatic will love snacking from the NFL Popcorn Tin while watching his cherished fall sport.

Fall Gift Ideas for Her
If the warm aroma of pumpkin-spiced coffee just isn't enough for the birthday girl, she can smell it all day long by lighting the Spiced Pumpkin Yankee Candle.
The Autumn Chocolates & Sweets Gift Basket will give her everything she needs to curl up with a cup of comforting hot chocolate on a cool morning.
The Buttercream Frosted Premier Fall Cookie Assortment lets your sweet-toothed lady have her scrumptious fall cookies … and maybe she'll decides to share them too!

How will you bring some autumn cheer to your favorite birthday guy or gal this November?