Whether you live in Washington, D.C. or are just visiting, there are plenty of romantic things to do in the nations capital.  It doesn't matter if you're a foodie or sunset admirer or music lover, Washington, D.C., offers a bounty of idyllic dates on Valentine's Day. We've rounded up just a few of the best things to do in D.C. on Valentine's Day so that you can plan an unforgettable date for your special someone!
Be Dazzled By the Monuments
The most classic Washington, D.C., date, of course, is to take a slow evening spin around the National Mall's famous monuments. Built in white marble, they glow from within, contrasting with the black, star-pricked sky above. And nothing is more romantic than sitting hand-in-hand on the steps of the Lincoln Memorial, admiring the view all the way to the U.S. Capitol. End the evening with a fireside nightcap at Quadrant in the Ritz-Carlton.
Another way to enjoy the monuments is by taking a romantic Potomac River cruise. Odyssey and Spirit of Washington both offer an evening of dining, dancing and live entertainment, all the while cruising past the most iconic sparkling views of our nation's capital.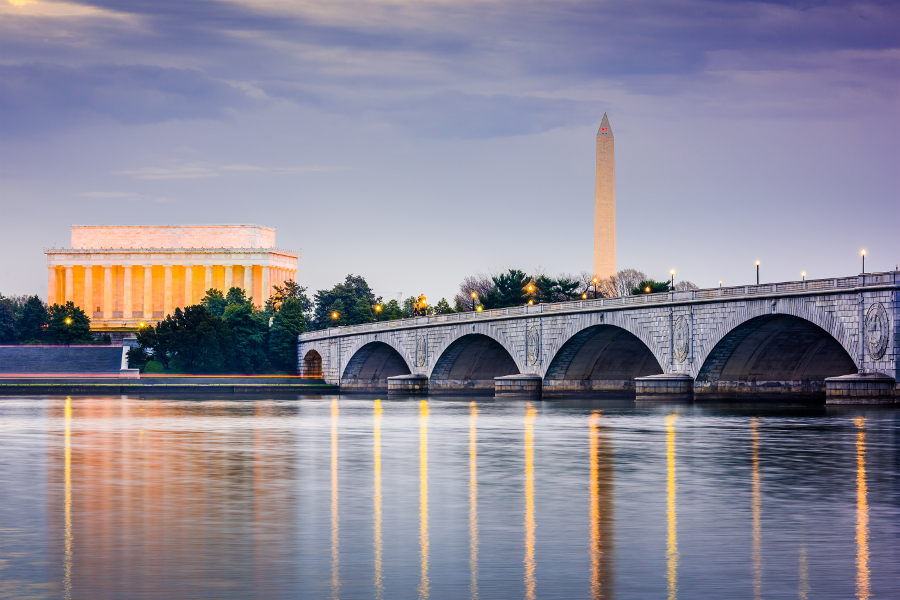 Continue Reading…